NOVA Show
Esclerosis múltiple
La actriz estadounidense Selma Blair sufre una grave enfermedad que complica su carrera artística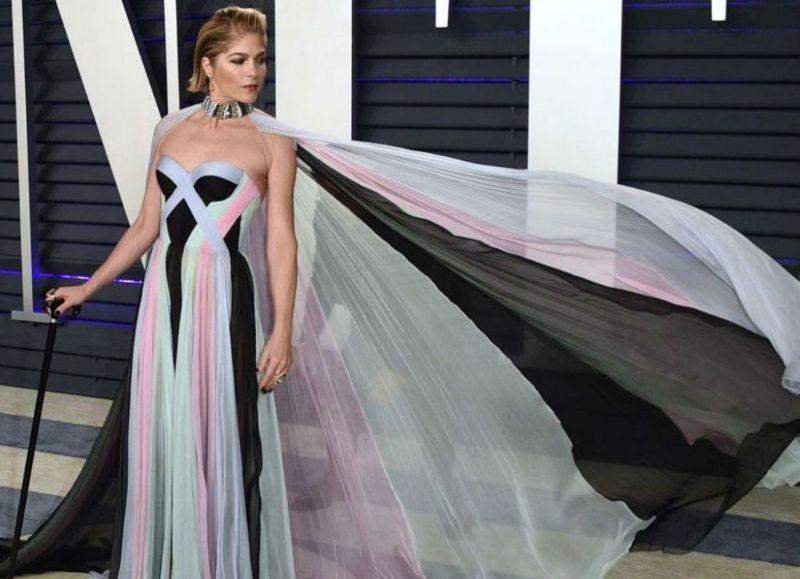 Selma Brair, conocida principalmente por su papel protagónico en la película "Hellboy".
La actriz estadounidense Selma Blair dio a conocer una grave enfermedad que padece: esclerosis múltiple. Muchísimas personas se solidarizaron con ella y le dieron su apoyo en las redes sociales.
Conocida principalmente por su papel protagónico en la película "Hellboy", pero también por "Crueles intenciones" y "Una rubia muy legal", reveló la delicada situación que atraviesa su salud. Reapareció en los Premios Oscars 2019, fue su primera vez en tamaño evento.
The moment we will all be talking about tomorrow is the courageous #SelmaBlair, making her first appearance since announcing her MS diagnosis, at the VF Oscar party. She needs a cane to help walk, but she came to prove that no matter how tough this disease, she is a fighter. 🙌 pic.twitter.com/bCTo0hA59d

— Jessica Radloff (@JRadloff) 25 de febrero de 2019
Pero concretamente esta enfermedad se trata de un cuadro crónico del sistema nervioso central y la padecen aproximadamente 2,5 millones de personas en el mundo. Los síntomas son diversos y depende de cada persona, aún no hay certezas de sus causas.
Justamente, los últimos Oscars fueron su primera aparición pública luego de que le diagnosticaran su estado de salud. En el evento estuvo despampanante con un vestido de Ralph & Russo. El detalle estuvo en el bastón que portaba y que hacía visible uno de sus síntomas.
"He tenido síntomas durante años pero nunca los tomé en serio hasta que me caí frente a él (médico) tratando de resolver lo que yo pensaba que era un nervio comprimido", contó la actriz. Y agregó que tuvo "esta enfermedad incurable durante al menos quince años".
Por último, en 2018, en su cuenta de Instagram, Selma había escrito: "Estoy discapacitada. Me caigo a veces. Dejo caer cosas. Mi memoria se nubla. Y mi lado izquierdo está pidiendo indicaciones a un GPS estropeado. Pero estamos en ello".
Lectores: 513